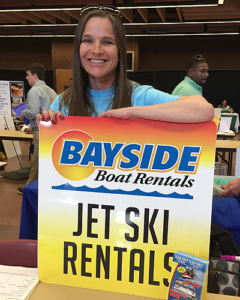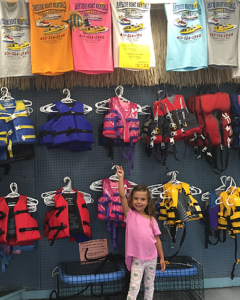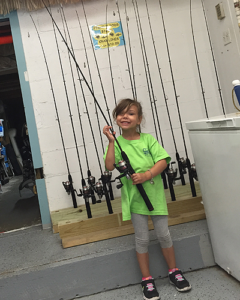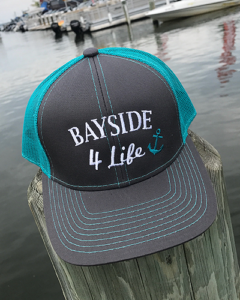 Seasonal Gift Certificates
If you are interested in purchasing a gift certificate for use during your upcoming trip or anytime during the season you can submit your request here: Seasonal Gift Certificates
| | |
| --- | --- |
| Fishing Equipment & Supplies | Rates |
| Fishing Pole Rental | $10/day |
| Crab lines | 3 for $10.60 |
| Net Rental | $5.45/day |
| Net Purchase | $10.60 |
| Hooks | $3.18 |
| Weights | $3.18 |
| Bagged Ice | $3.18 |
| Various Baits (Squid / Silversides / Crabneck) | $5.30 ea. |
| | |
VIP Storage Services
Looking for a fast, easy and convenient way to enjoy your Jet Ski this summer?
Would you like to eliminate the hassle of transporting them to the public boat launch? Loading and unloading them from the trailer? How about the hassle of flushing them out and washing them off after a long day on the water? If so, let our trained and professional staff do ALL the work for you!
Services Include:
1. Secure Jet Ski Storage
2. Jet Ski Valet (Call 1 hour prior to when you would like to ride and your Jet ski will ready on your arrival)
3. Post Ride Detailing – Flush and Wash (Removes salt water residue from internal and external components)
Season: May 15th – September 15th
| | |
| --- | --- |
| Number of Jet Skis | Rates |
| 1 | $1,300 |
| 2 | $2,400 |
| | |
* VIP Storage services do not include gas or oil costs, which are available separately, prices upon request.
Watercraft Maintenance / Winterizing Services
Services Include:
1, Post Season Tune-up (Spark Plug Change, Battery Charge)
2. Coolant system Flush and Fill
3. Full Detailing – Flush, Wash and Wax (Removes salt water residue from internal and external components)